Dual arm KELO 500
Bimanual manipulation in manufacturing and logistics
The dual arm robot is an extension of the KELO 500 with two light- weight manipulators added to the torso of the KELO 500. The robot is in the first place a research platform to study motion coordination in assembly as well as in, pick and place, or fetch and carry tasks. The bi-manual manipulation capabilities may be used in a variety of industrial applications such as bin picking in manufacturing, order picking fulfillment centers, or refilling shelves in a super market.
Technical specification:
Drives: four 24V omnidirectional, inherently safe KELO drives
Foot print: 65 x 65 cm2
Arms: 2 x 7 DOF lightweight arm
Payload:
Arms: 4 kg
Platform: 250 kg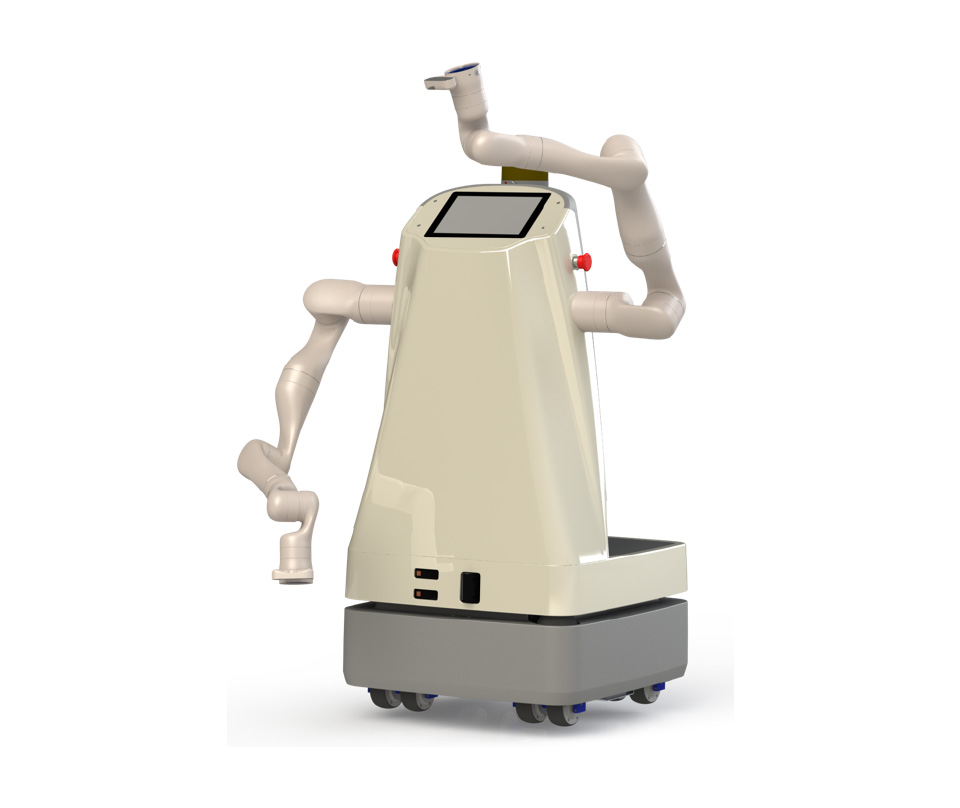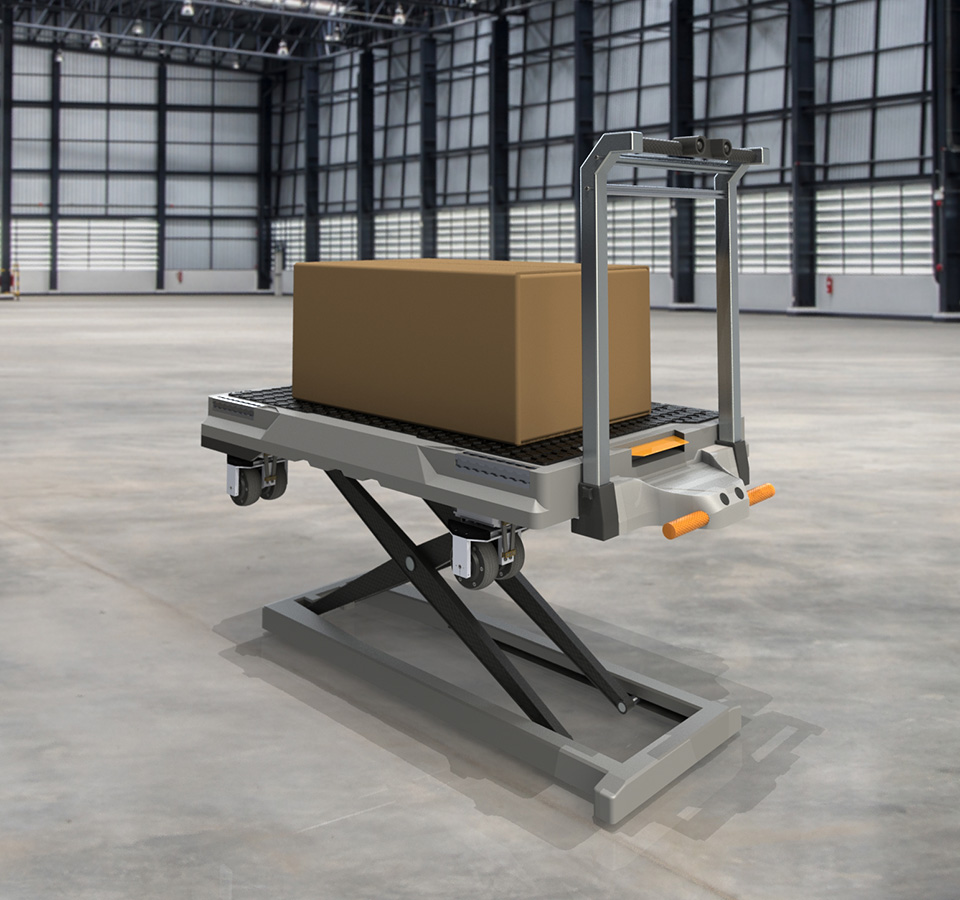 RoXetto
A robotized loading and transportation system
RoXetto is a robotized version of the commercial loading and transportation system xetto ®. xetto ® is manually operated by a worker and can move and lift payloads up to 250 kg. While lifting is supported by a hydraulic scissor lift, moving the cart on ground requires manual labor and puts significant strain on the back of the worker. RoXetto is equipped with four KELO drives 105/125, which are controlled by a small embedded PC. The original handle bar of xetto ® is replaced by a haptic interface, which senses the forces exerted on the handle. RoXetto can be controlled with two fingers without causing any strain on the back of a worker.
Technical specification:
Drives: four 24V omnidirectional, inherently safe KELO drives
Loading platform: 118 x 682 cm2
Height of loading sill: max. 800 mm
Lifting capacity: 250 kg
Control: force-/torque sensitive haptic interface
A robotized material container
Semi-autonomous transportation of large mixed cargo
The robotized material container was designed to demonstrate the customizability and scalability of our platform concept. The container is equipped with 8 KELO drives 105/125, which together provide a payload of 1.000 kg. Like xettobot the container is equipped with a controller box, which accommodates an embedded PC. Attached to the container is force-/torque sensitive haptic interface, which was initially designed for xettobot. The sensor data from this haptic device are processed and interpreted by the embedded PC, which issues the necessary motion commands to move the container with minimal force
Technical specification:
Drives: eight 24V omnidirectional, inherently safe KELO drives with special a seesaw suspension
Container size: 300 x 200 x 200 cm3
Empty weight: 500 kg
Payload: 500 kg
Control: force-/torque sensitive haptic interface